2021/30/09

10
EAHISON's new generation "Longbo lens" technology was exhibited at the China International Information and Communication Exhibition
On September 27, 2021, China International ICT Exhibition (PT), one of the most influential events in China's pan-ICT industry, was held in Beijing National Convention Center.
Guangdong Hisense, as a high-tech enterprise of "specialty and special innovation", was invited to attend the conference with a number of longbo lens antennas, which fully demonstrated the technical characteristics and advantages of antenna products to the industry, demonstrated the new solutions of cost reduction and efficiency, and also demonstrated the innovation of Guangdong Hisense to the outside world.
Lombard lens antenna
To create a new situation of "green and energy saving" and "economic and income-generating" 5G
The Luneburg lens antenna is derived from Luneburg lens. Its principle is to use the refraction characteristics of multi-layer dielectric spheres to gather the electromagnetic wave signals of a single antenna unit with low gain and wide beam into the electromagnetic wave signals of high gain and narrow beam.

At the booth scene, Mr. Chen Liang, General manager of Yuehisense, introduced that at present, Longbo lens antenna has carried out live network pilot in the four major operators of mobile, Unicom, Telecom and radio and television in 30 provinces of China, and the main pilot scenarios involve high-speed railway, high-speed, bridge, campus, residential area, sea, tunnel and other application scenarios. Among them, longbo lens antenna has the characteristics of high gain, which can effectively improve the coverage distance, and the vertical wave width is 4-5 times that of ordinary antenna, which can make the field intensity of the target coverage area more uniform. In practical application, it can reduce carbon emissions by 50% and save construction operation and maintenance costs by 50%. It is a new "green and energy saving" solution of 5G. And Long Bo multi-beam lens antenna characteristics, splitting into multiple beam can be 120 ° original sectors, improve the frequency reuse rate, enhance the user capacity, through large quantities of pilot that Long Bo lens antenna gain and multi-beam characteristic, help to improve the network performance, and significantly reduce the network construction and maintenance costs, is 5 g "economic income generation" of new solutions.

Based on the concept of "specialization and innovation", build endogenous force of innovation
Although Lombard lens has many natural technical advantages, it is not easy to be widely used. The main reason is that the application of Lombard lens antenna is limited by materials with low dielectric constant. To this end, Yuehisense has gone through several years of research and development, and completed product development in 2019. Through the research and development of new materials, it has solved many problems that limit the practical application of Longbo lens. The innovation ability of this product also lays the foundation for Guangdong Hisense to be shortlisted in the list of "Specialized, special and new" enterprises in Foshan in 2021.
Specialized and special new enterprises refer to small and medium-sized enterprises with the characteristics of "specialization, refinement, specialty and novelty". They have become a key carrier for implementing the innovation-driven development strategy and a solid guarantee for improving the stability and competitiveness of the industrial chain and supply chain.
Guangdong hisense, founded in 2009, adhering to the "based on customer service, with scientific and technological innovation" concept, with lens technology as the core competitiveness, is committed to wireless communication field, to provide customers with end-to-end solutions and services, is a conform to the "5 g a new generation of information technology" and "new material" national key support industry in the direction of specialization, "new" high-tech enterprises. Innovation, of course, is the soul of "specialized and innovative". Innovation is also the key to enabling "little giants" to generate lasting energy. It is understood that since its establishment, Guangdong Hisense has been taking "technological innovation" as the driving force of enterprise development. So far, 133 patents have been applied, including 40 invention patents and 9 PCT international patents.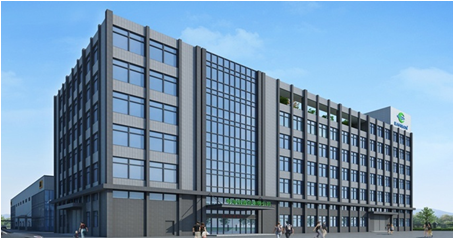 Not only in 5G and other mobile communication fields, but also in the future, Guangdong Hisense will expand its application in industrial Internet, millimeter wave communication, military industry, satellite communication and other fields to create industrial chain clusters and maximize brand value.