2021/17/12

10
Yuehai letter for the rural revitalization of the contribution of social responsibility, helping the village enterprises to help
Background
The east-west poverty alleviation cooperation and the pair-aid are the important strategies to promote the coordinated development, the coordinated development and the common development of the regions.

Recently, huang Hanyun, deputy director of the United Front Work Department of the Sanshui District Committee of Foshan City, Secretary of the Party Group of the Federation of Industry and Commerce, and Executive Vice Chairman of the Federation, organized representatives of private entrepreneurs and General Chamber of Commerce to visit Cengong County and Zhenyuan County, the Qiandongnan Miao and Dong Autonomous Prefecture of Guizhou Province, to carry out exchange activities on village-enterprise partnership and investment research, we will promote exchanges and cooperation between the two places, such as"Ten thond enterprises revitalizing ten thond villages", and promote rural revitalization, project docking, and industrial cooperation.

Zhang Hongbiao, member of the Standing Committee of the CPC Cengong County Committee and deputy head of Zhenyuan County, and Li Feng, deputy head of the CPC Zhenyuan County Committee, also attended the event.

As a benchmark enterprise of antenna industry, Yuehaixin actively responds to the call of the government, gives back to the society and contributes to the social responsibility of rural revitalization.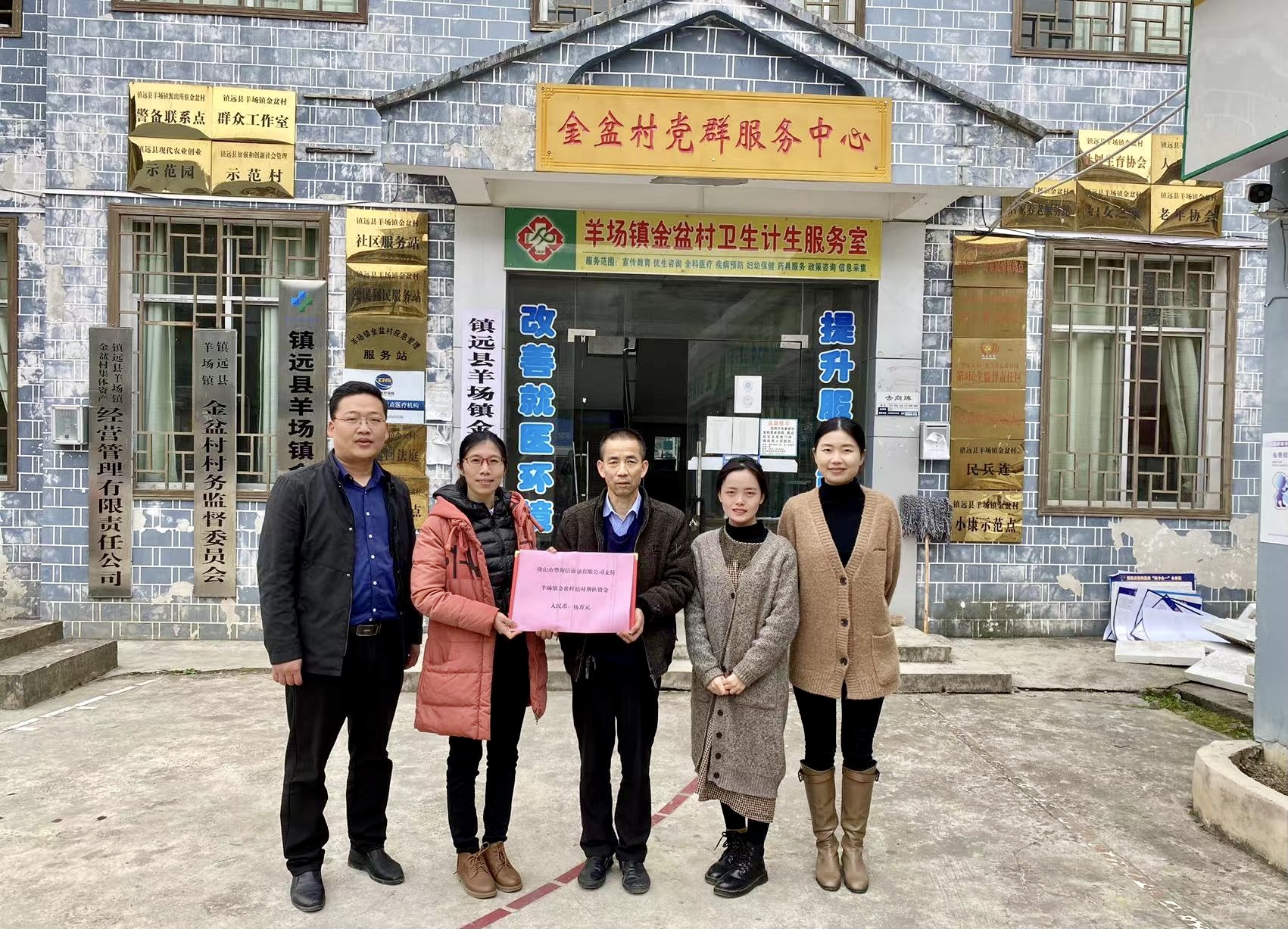 Help the target and content
Representatives of Yuehaixin entrepreneurs conducted a site visit to Jinpen village, Yangchang town, Yuan County, Qiandongnan Miao and Dong Autonomous Prefecture province, Guizhou Province, and held a village-enterprise twinning ceremony there. The 50,000 yuan twinning fund supported by Yuehaixin will help Jinpen village to strengthen the party construction at the grass-roots level, deepen industrial cooperation, promote the export of labor services, develop the help of consumption, explore the help of love and so on to promote the revitalization of the village and improve the effectiveness of twinning help, help Jinpen village to build a model village of rural revitalization, and promote sustained income growth of the people lifted out of poverty.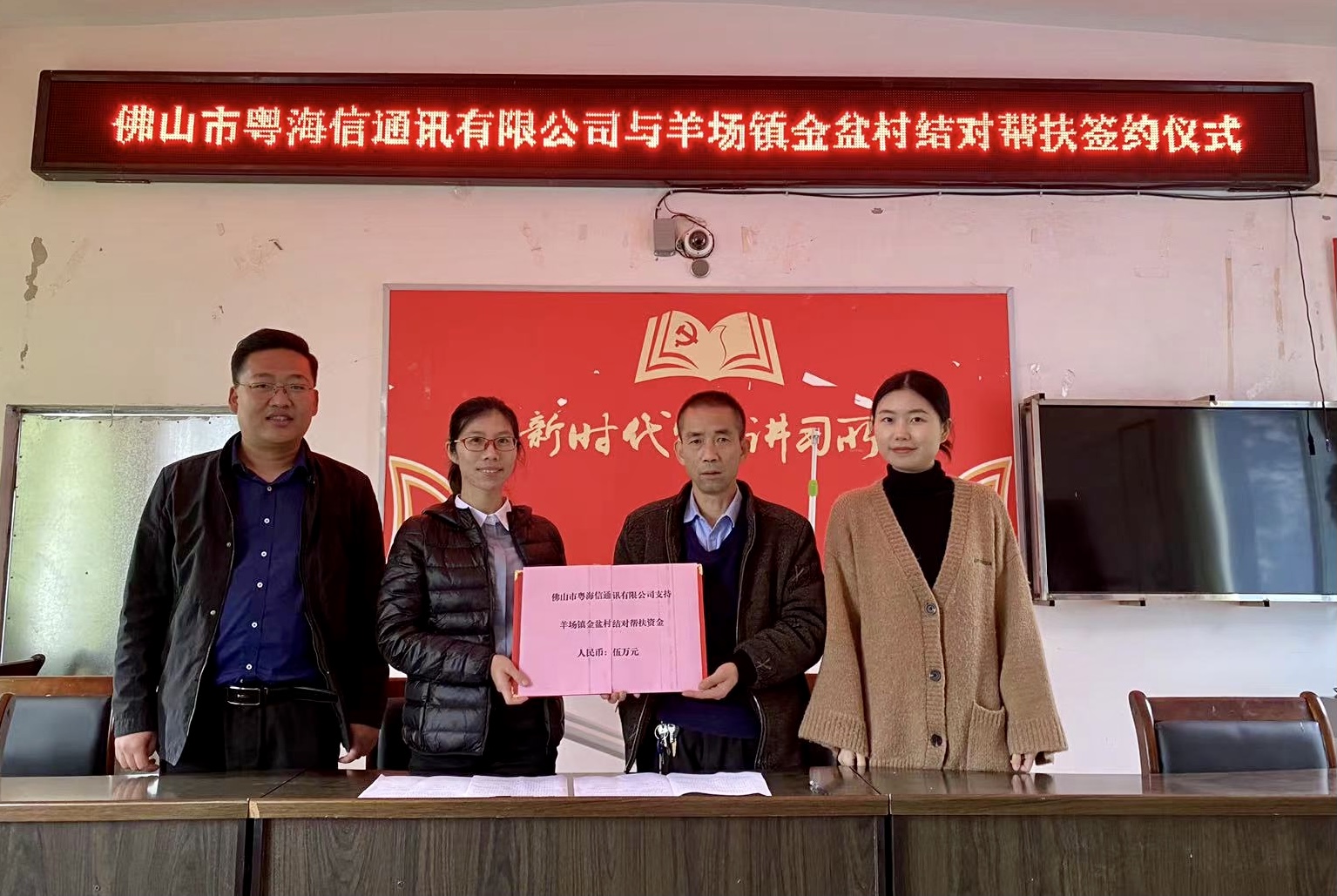 Do not forget the original intention, take responsibility

As a responsible and responsible enterprise, Yuehaixin is determined to take the precise responsibility of poverty alleviation to heart and implement it in action.

The company also strives to enhance its economic benefits and social value, devotes itself to the field of mobile communications, pursues outstanding innovation capabilities, and researches and Develops Lombard Lens antenna technology and new materials suitable for more scenarios, we will create technological solutions that are faster, cover more areas, and enable deeper capacity. We will boost the development of 5G networks and communications, pursue a green and low-carbon development path that saves energy and reduces costs, connect the smart world, and give continuous impetus to innovation in the digital economy.
In the future, Guangdong Haixin will actively carry out social responsibility, carry out poverty alleviation work from various angles and in all directions, help social commonweal undertakings to flourish, and transmit positive social energy of solidarity, contribute to common prosperity with love and good deeds.